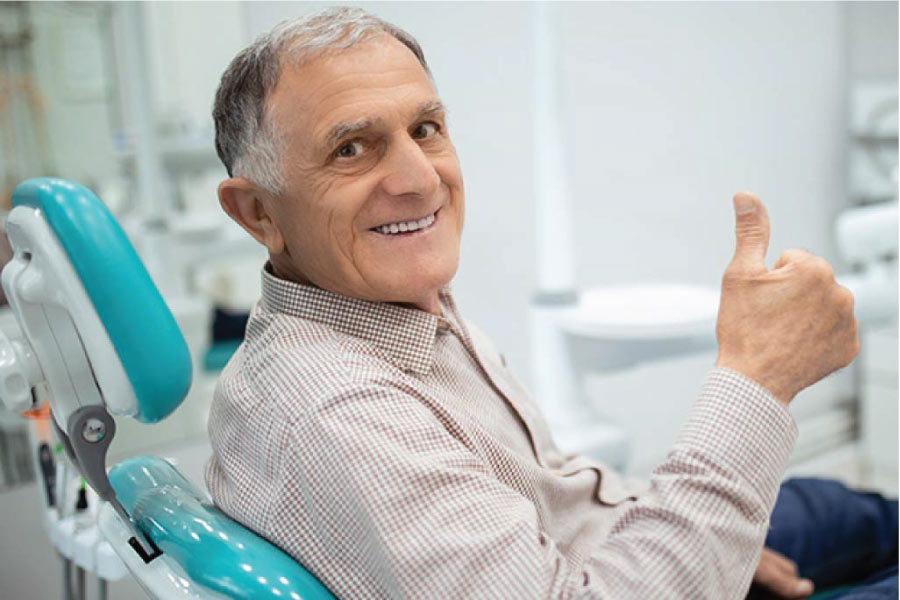 Signs You May Need a Tooth, Or Teeth, Restored
Published February 15, 2022 5:55 pm
---
Are you experiencing chronic tooth pain? Has your tooth become dull and discolored? These are both common signs of dental damage. When a tooth is severely injured or decayed, restorative dentistry can help bring it back to its original health and condition. Keep reading to learn more about restorative dentistry and some signs that you may need it!
Signs You May Need a Tooth, Or Teeth, Restored
Wondering if you need restorative dentistry? Here are some of the most common signs you may need a single tooth (or many) restored:
Broken, cracked, or chipped tooth
Cavities
Chronic tooth pain
Extreme tooth sensitivity to hot & cold
Knocked-out tooth
Misshapen teeth
Sudden darkening of the tooth
Worn-down teeth
Types of Restorative Dental treatments
Luckily, there are an array of restorative dental treatments that can help strengthen and preserve your natural teeth. No matter your specific case, there is a treatment for just about any case!
Dental Crowns:

Crowns are tooth-like ceramic caps placed over damaged teeth.

Dental Bridges:

Bridges are dental prostheses used to replace missing teeth.

Dentures:

Dentures are prostheses that replace a full or partial arch of teeth.

Dental Implants:

Implants are small posts embedded in the jawbone used to stabilize tooth restorations.

Root Canal Therapy:

Root canals remove damaged pulp inside an injured tooth to keep the tooth alive.

Tooth Bonding:

Bonding can repair chipped or broken teeth and small gaps between teeth.
Schedule Your Restorative Dentistry Consultation Today!
If you are currently dealing with a damaged or broken tooth, don't put off treatment. The longer you wait to seek treatment for an injured tooth, the more serious the dental concern will become. At Altitude Family Dental, we proudly offer a full suite of restorative dental services to repair our patients' smiles as quickly and effectively as possible. Don't wait, please contact our office right away. We're here to help!
Categorised in: Oral Health, Restorative Dentistry, Root Canal Therapy