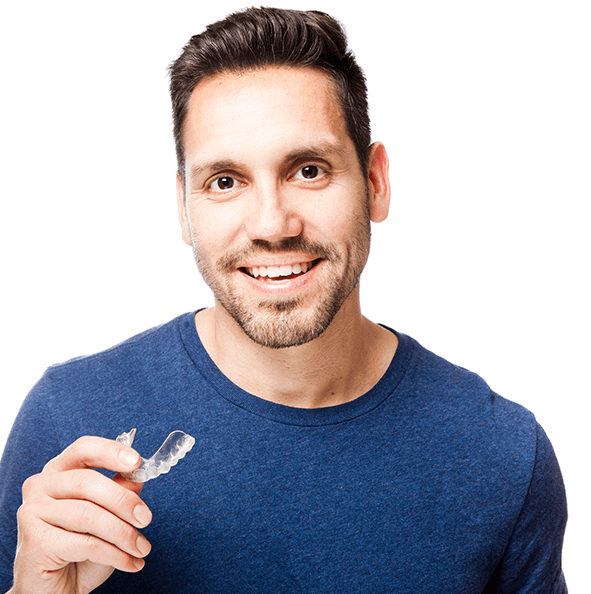 Invisalign® Clear Aligner Therapy in Gypsum, CO
Invisalign is one of the most popular choices for clear aligner therapy, and for good reason. Invisalign uses highly advanced, patented technology to provide patients with straight smiles quickly and effectively. Their clear aligners are also very discreet and comfortable, so many patients prefer Invisalign over other orthodontic treatment methods like conventional metal braces.
If you or your child are interested in Invisalign, please contact us, and we will get a convenient consultation set up for you!
Contact Us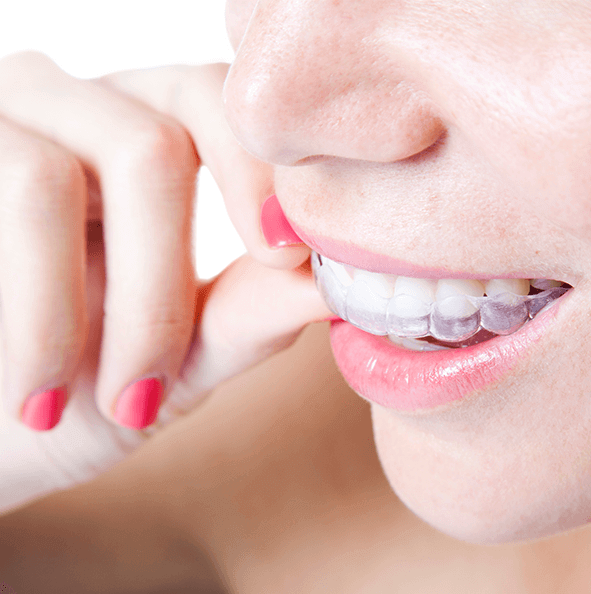 What are the benefits of clear aligners?
Clear aligners offer many benefits over traditional metal braces. Common reasons why patients choose Invisalign clear aligners include:
Virtually invisible
Comfortable to wear
No food or activity restrictions
Efficient treatment plans
Removable and easy to clean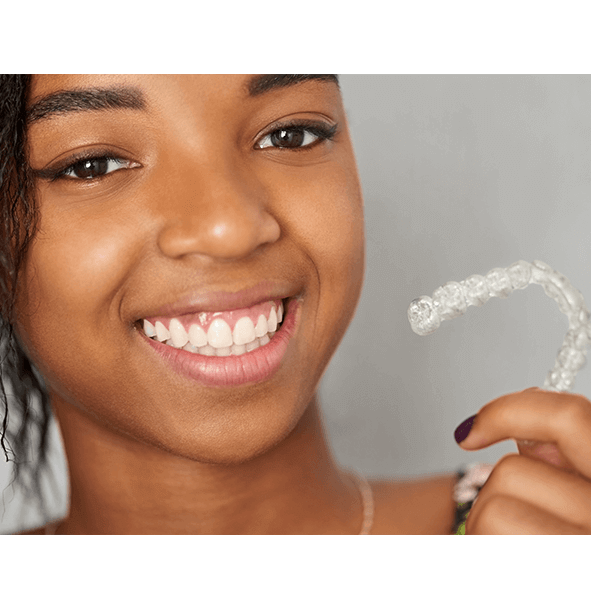 Is Invisalign painful?
Wearing clear aligners takes some getting used to, as your teeth are not used to being moved. You may experience some pain and discomfort during the first week of wearing aligners and the first few days of wearing a new set of aligners. Dental wax can be applied to any areas on the gums that are particularly sore, and eating cold foods like popsicles can also be used to help numb the mouth. Of course, over-the-counter pain medication can be helpful during this time as well, and if you still experience discomfort, please let our team know.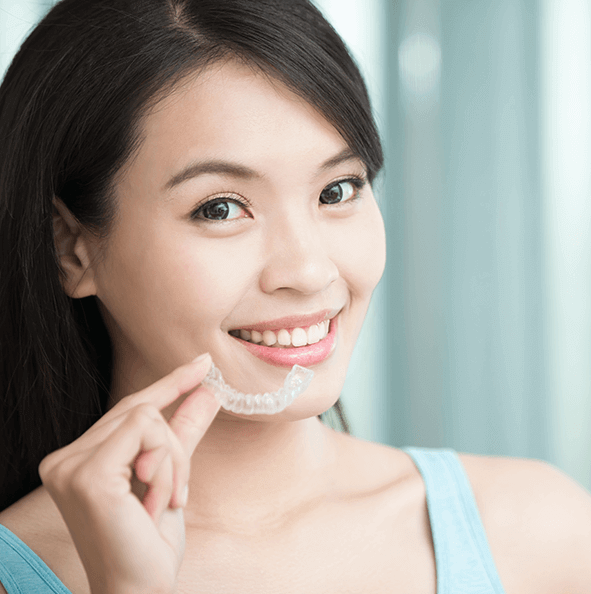 How long will I have to wear clear aligners?
Every patient is different, but it is not uncommon for patients to only have to wear their clear aligners for 18 months or less. The best thing you can do to ensure that your treatment plan stays on track is to wear your clear aligners as often as possible, or any time you are not eating or brushing your teeth, and attend your orthodontic check-ups. During your consultation, our team can assess your smile and provide you with an estimate for how long your treatment will likely take.
Contact Us