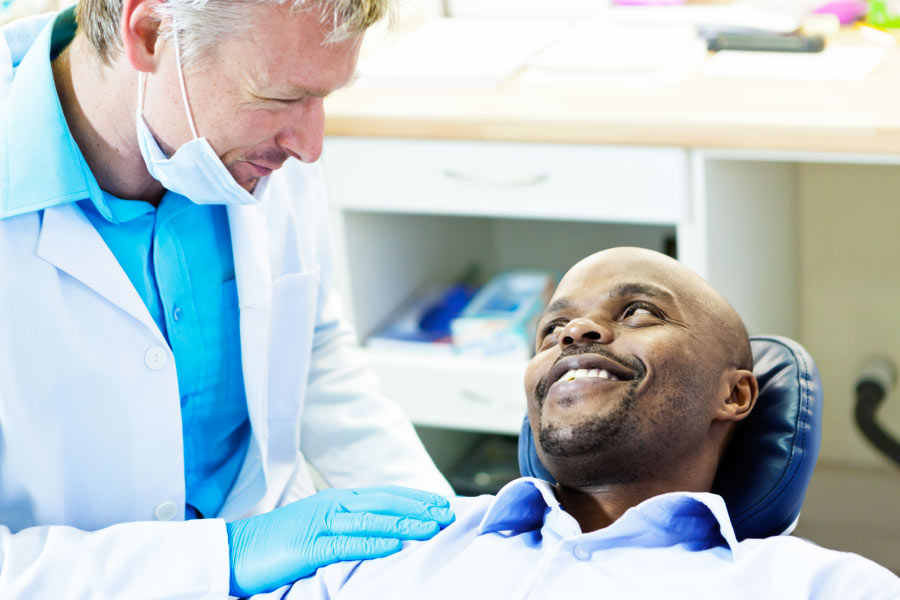 Key Facts About Dental Implants
Published April 19, 2022 4:53 pm
---
At Altitude Family Dental we know just how much of an impact missing teeth can have on self esteem. Our patients have told us that they avoid photos or hide their smile in an effort to disguise their missing teeth. That's why we're proud to offer dental implants, a restorative dental treatment that can restore your smile and your confidence! To help you decide whether dental implants may be right for you, we've put together this list of key facts about dental implants.
What Are Dental Implants?
Like dentures, dental implants are a tooth-replacement option. Unlike dentures, dental implants are a permanent solution. Once placed, you'll care for your dental implants just like your natural teeth – and no one will be able to tell the difference!
What Are the Different Steps in Getting a Dental Implant?
There are several steps in the process of getting a dental implant. First, Dr. Rudin will surgically insert a titanium post in your jawbone. This post acts as a strong base for your dental crown in much the same way that the root anchors the natural tooth. Then, we'll custom-create your new dental crown to match your other teeth. Once the area has healed, we will place your new dental crown on top of the post.
Will I Be Able to Eat Normally with a Dental Implant?
One of our patients' favorite things about dental implants is that there are no diet restrictions! Once the procedure is completed, you'll be able to enjoy all of your favorite foods and drinks. Even better, your dental implants won't require any specialized care. You'll just care for them like your natural teeth: by brushing twice each day for two minutes at a time and flossing every day.
How Do I Know If Dental Implants Are Right for Me?
Dental implants are a versatile treatment for missing teeth, but they may not be the right choice for everyone. To determine whether dental implants are right with you, Dr. Rudin will consider your oral health history and your goals for your smile. To schedule a dental implant consultation or to ask our team any questions, call our office today!
Categorised in: Dental Implants, Oral Hygiene, Restorative Dentistry