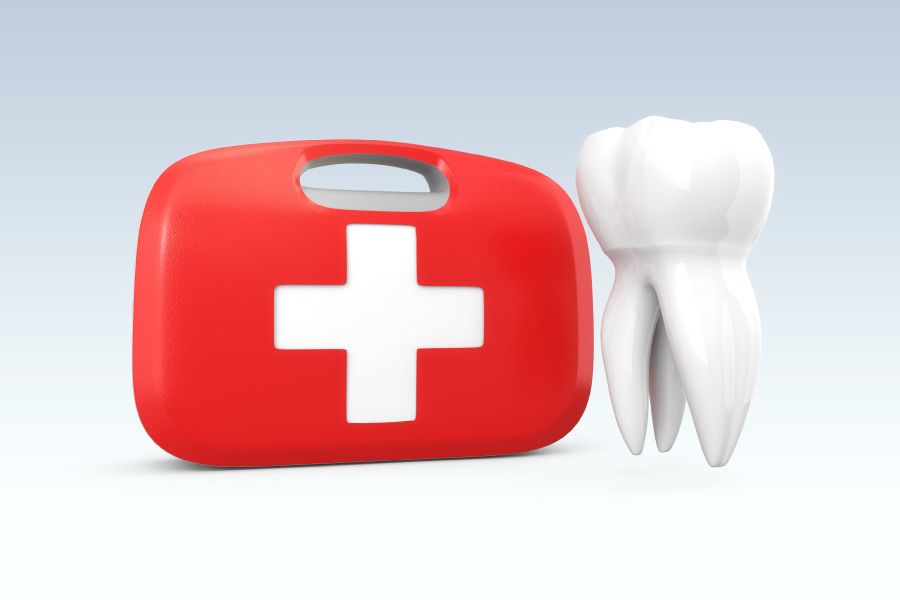 What to Do if a Tooth Has Been Knocked Out
Published April 22, 2021 7:37 pm
---
Okay, let's do a little thought experiment. Imagine you're playing some sports with your friends, and then all of a sudden you get hit in the face and you notice that instead of being in your mouth, your tooth is now on the ground. It's quite the surprise. It hurts. Do you know what to do next?
While we hope that this imaginary scenario never becomes real life for you, it's important that you know what to do so that you can act fast and protect your smile. Here's everything you need to know:
Handle It Carefully
If you can find your knocked-out tooth, make sure not to pick it up by the root itself. Instead, hold onto the white portion that comes out of the gum and that you can normally see when it's in place. If you touch the tooth by its root, you risk damaging the tiny nerves there that are necessary for the tooth to survive.
Keep It Moist
Once you have the knocked-out tooth, it's important to keep it moist. You can first try putting it back into the socket it came from, but if it doesn't stay there easily, then don't force it. You can also put the tooth in a cup of cold milk or hold it in between your gum and your cheek. Keeping the tooth moist helps to keep it alive!
Get to an Emergency Dentist
Time is of the essence when you've lost a permanent tooth. Get to an emergency dentist as soon as possible so they can try putting the tooth back in place. The sooner you get professional care, the greater the chance that your tooth can be saved. That's why it's helpful to have the number of a local emergency dentist in a handy place like on your fridge or already in your phone contacts.
Emergency Dentistry at Altitude Family Dental
Are you currently dealing with a knocked-out tooth? Don't wait any longer to seek professional dental care! Call Altitude Family Dental immediately to get emergency dentistry. If you're not in the middle of a dental emergency but still have some questions related to your oral health, feel free to call or email our Gypsum dental practice.
Categorised in: Dental Emergency, Oral Health, Our Office