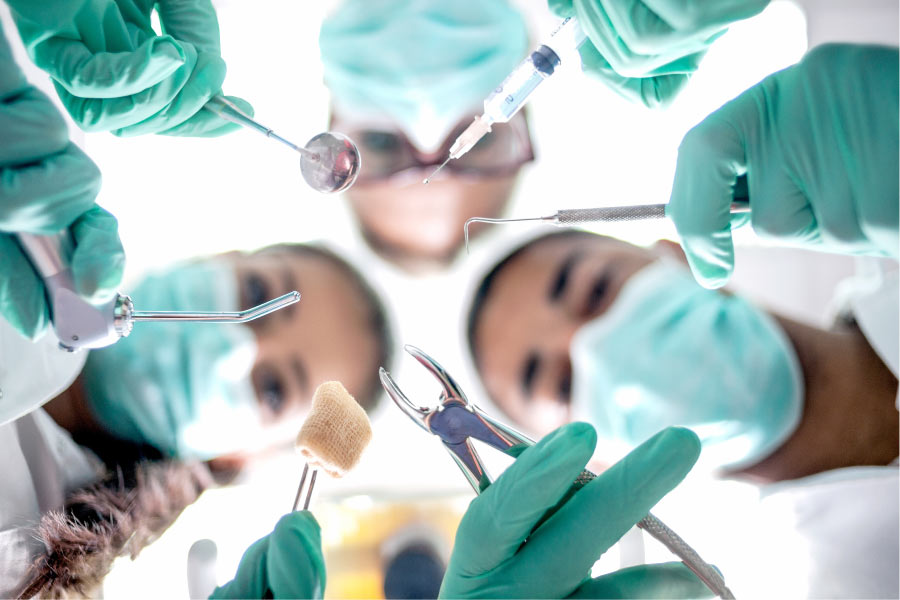 How to Prepare for Oral Surgery
Published March 22, 2022 9:36 pm
---
Are you feeling nervous about your upcoming oral surgery? We understand that oral surgeries can feel stressful and intimidating. We want to help you feel as prepared as possible to help ease your fears and allow you to feel confident going into your procedure. Here are some tips for preparing for your oral surgery!
Have an Open Line of Communication with Your Oral Surgeon
If you have any questions or concerns before your procedure, make sure to ask your oral surgeon. They are there to help you and support you and are more than willing to answer any questions you may have. If you'd like more details about your oral surgery, they can help provide that as well. The more you know going in, the better you will feel!
Plan for Transportation
More often than not, patients receive sedation dentistry during their oral surgery. Because of this, you will not be able to drive yourself home. Make sure you have a plan in place for someone to drop you off and pick you up after your procedure. If possible, we recommend asking a close friend or family member, instead of a driving service, so that they can help you get settled at home and pick up any post-op medications you may need.
Go Grocery Shopping
Many patients have post-op dietary restrictions. We recommend going to the grocery store before your oral surgery so that you can stock up on foods you can eat after your procedure. Most post-op diets include soft foods that won't irritate the surgical site. Some great soft foods to stock up on include mashed potatoes, soup, mac & cheese, protein drinks (without a straw), and oatmeal.
Get a Comfortable Outfit for Your Procedure
You want to be completely comfortable and at ease during your procedure. Your oral surgery is not a fashion contest so dress for comfort! Wear loose, soft clothes and avoid wearing any jewelry. You will have to take off your jewelry before your surgery begins, so it's easier to just leave it at home to avoid anything getting lost. If you are getting IV sedation, make sure to wear a short-sleeve shirt so that they easily insert the line.
Stress-Free Oral Surgery at Altitude Family Dental
Have you been putting off an oral surgery procedure you need? At Altitude Family Dental, we have years of experience performing oral surgeries and go the extra mile to ensure patients have a stress-free procedure. Please contact us to schedule a consultation!
Categorised in: Oral Health, Oral Surgery, Sedation Dentistry