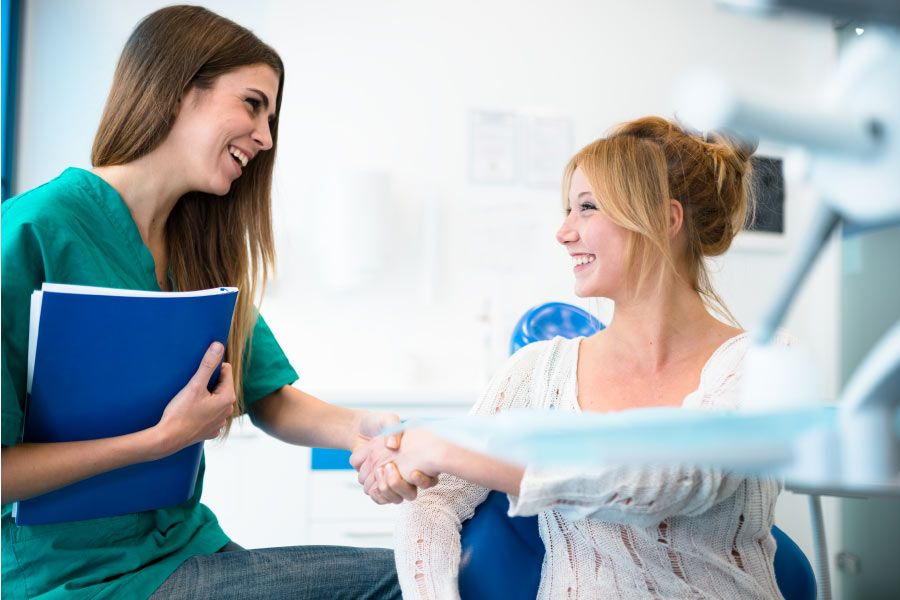 5 Tips for Overcoming Dental Fear
Published September 15, 2022 8:18 pm
---
Many people struggle with dental anxiety. Maybe you've had a bad experience in the past or have trouble sitting still for a long time. Whatever the reason, dental fear can make it harder to keep up with regular appointments. Here are five tips on overcoming dental fear:
1. Talk to the Dentist
We work with anxious patients all the time! Let us know if you have dental anxiety and we'll be extra gentle when performing cleanings, exams, and other treatments. We'll also be sure to check in with you frequently if you need a break during your appointment.
2. Schedule a Time When You're Less Busy
There may be certain times of the month or week when you're at your busiest. Find a time when your schedule is less hectic, so you don't get overwhelmed or tempted to cancel your appointment.
3. Go on a Stress-Free Day
If you're already stressed, your dental anxiety will feel worse. Try to make the day of your appointment as relaxing and stress-free as possible. Avoid scheduling other appointments or running big errands. Set aside lots of time so that before and after your appointment, you can just take it easy.
4. Focus on Your Breathing
When you feel fear, your breathing gets shallower. This signals to your brain that something scary is happening. To let your brain know everything is okay, focus on controlling your breath. Take deep, slow breaths in through your nose and out your mouth. If that pattern doesn't work for you, other breathing exercises may help.
5. Listen to Music
Research suggests hearing music during a dental appointment may reduce anxiety! If you feel like listening to music, an audiobook, or a podcast could help, consider wearing headphones during your next appointment. We may ask you to leave one earbud out so we can talk to you if necessary.
Visit Altitude Family Dental for High-Quality, Stress-Free Dentistry in Gypsum, CO
Dental fear is nothing to be ashamed of! It's extremely common for both kids and adults. At our office, we strive to make every appointment as comfortable and stress-free as possible with amenities like pillows, blankets, headphones, and TVs. If you have questions or want to schedule a visit with Dr. Rudin or Dr. Adair, please reach out to us today!
Categorised in: Dental Anxiety, Oral Health, Our Office